ERP system is responsible for real time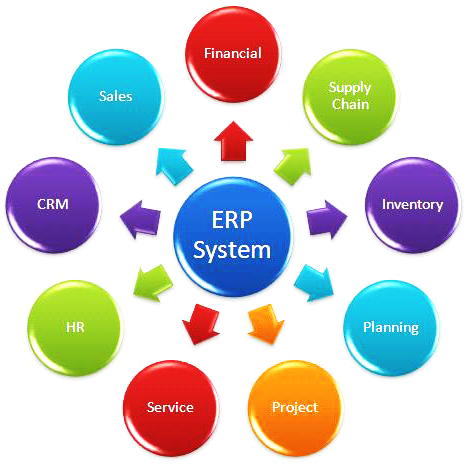 integration of management information by controlling the flow of information across an entire organization. Typically, its implementation involves an enterprise-wide database and a collection of application modules to support day to day business operations and management processes. Commonly known application modules include finance, accounting, logistics, sales, marketing, project planning, manufacturing, human resource, customer relationship management (CRM), SRM and more.
the Advantages and Benefits of an ERP?
Before ERP implementation, understanding how an ERP can positively impact your organization is very important. It will enable you to illustrate the paybacks your organization will receive from the ERP system implementation. The benefits and features of an erp system will help you in recognize the importance of managing information, flow of data and business processes. Choosing the right ERP system for your company and industry can yield numerous benefits.